Bathroom Remodeling
How nice to enter your own bathroom after a sound sleep! Fresh warm water, an indescribable aroma of shampoo and soap, as well as an amazing bathroom design give you a sense of something unusual and pleasant, energize you, delight your eyes with their splendor, and cheer you up. You could rightfully say that your day begins with the bathroom.
The furniture arrangement that makes the bathroom attractive, comfortable, and cozy is of great importance. Bathroom is typically not a spacious room in the home and any thing in this small room plays a crucial role in terms of both the look of the bathroom, and ease of use.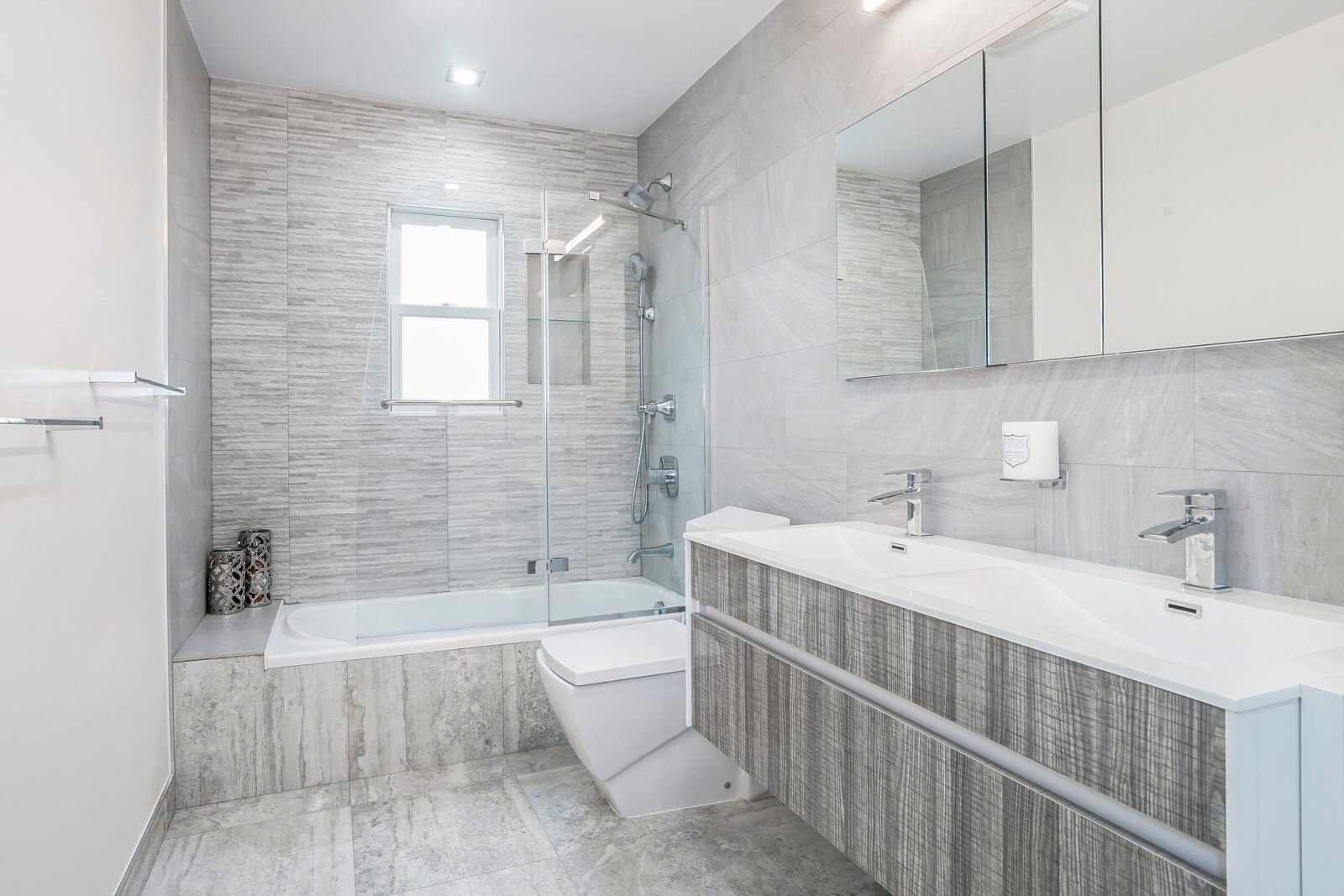 When it's necessary for you to change something inside your bathroom, you get down to its renovation, clearly realizing that it is a difficult, complicated, expensive and long thing. In fact, in most cases it is enough for you to just remodel this room.
Unlike renovation, remodeling bathrooms does not take much time and does not require large financial investments, but it is a very effective way to make your favorite room look better.
Remodeling bathrooms is a subtle thing that requires taking into account a lot of important factors. The arrangement of furniture, mirrors, bathroom accessories and household appliances, lighting, colors and their combinations strongly affect the look of the bathroom.
For example, you can visually enlarge your bathroom with the right arrangement of mirrors. Lighting, colors, and color contrasts greatly affect a person's behavior and mood. The right arrangement of bathroom furniture and accessories is a great way to easily and quickly wash yourself and laundry.