Bathroom Remodeling
How nice to enter the bathroom after a good sleep! Fresh cool water, an indescribable aroma of soap and a beautiful bathroom design give us a sense of something new and good, energize us, delight our eyes with their splendor, and cheer us up. One could say that our day begins with the bathroom.
The arrangement of furniture that makes the bathroom comfortable, beautiful and cozy is of great importance. Bathroom is generally not a spacious room in the home. Therefore, any thing in it plays an important role in terms of both the appearance of the bathroom, and ease of use.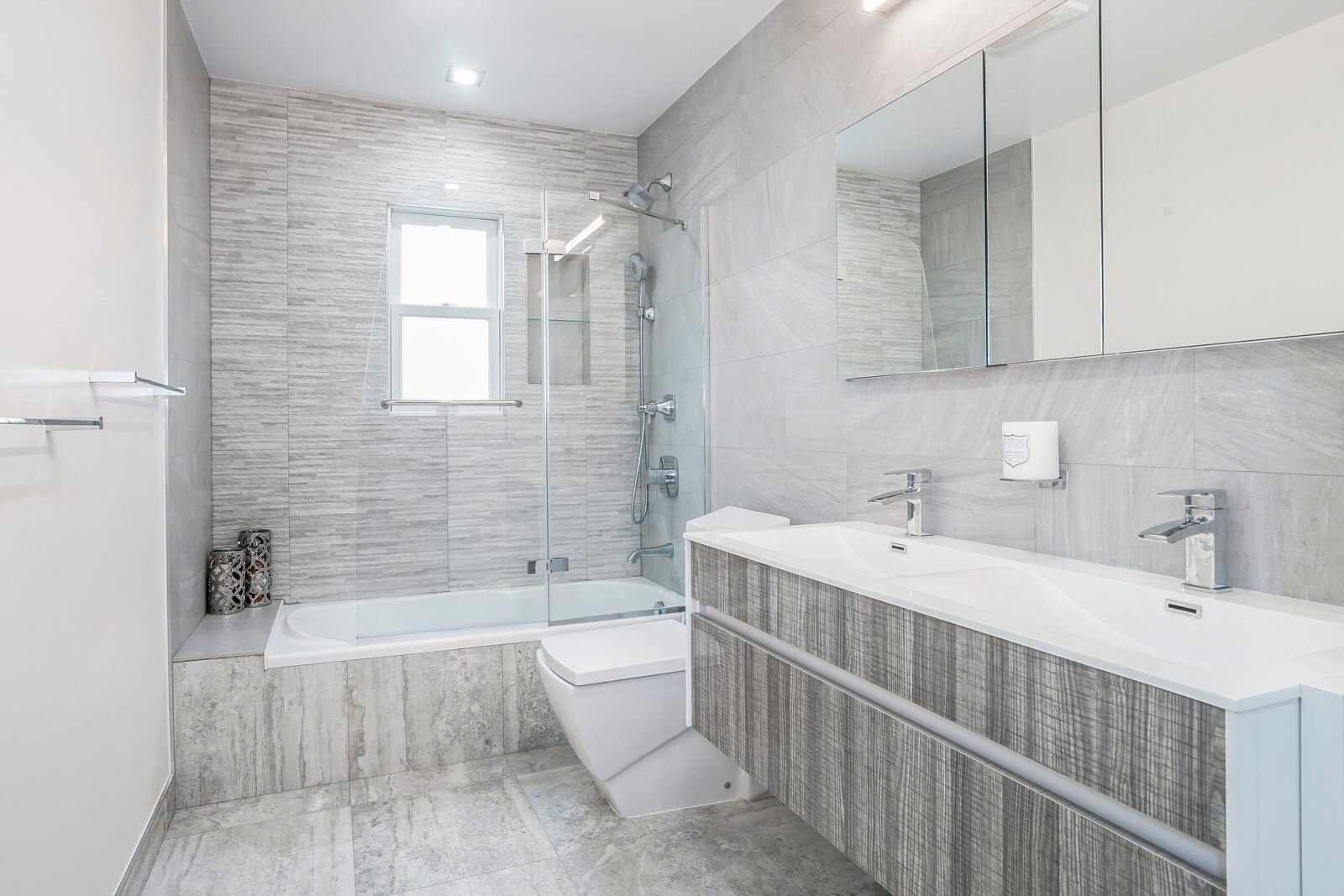 When it is necessary to change something in this room, you usually undertake a renovation, clearly realizing that it is an expensive and long thing. In fact, in most cases it is enough to just remodel your bathroom.
Unlike renovation, remodeling bathrooms does not take much time and does not require large financial investments, but it is a very effective way to make your favorite room better.
Remodeling bathrooms is a subtle thing that requires taking into account a great number of factors. The arrangement of furniture, mirrors, bathroom accessories and household appliances, lighting, colors and their combinations strongly affect the appearance of the bathroom.
Say, you can visually enlarge your bathroom with the right arrangement of mirrors. Lighting, colors, and color contrasts greatly affect a person's mood. The right arrangement of bathroom furniture and accessories is a good way to quickly and comfortably wash yourself and wash your laundry.
That is why only qualified specialists with extensive experience can competently remodel kitchens.
Grandeur Hills Group, one of the leading construction companies in and around New York City, NY, is always ready to help you with remodeling your kitchen.
The Grandeur Hills Group staff includes teams of professional designers who are certain to be able to create the best bathroom design for you, depending on the features of the bathroom and your wishes.
Do not hesitate to call our experts and order the bathroom remodeling service in Grandeur Hills Group at attractive prices right now. We know how to make your life better!