Remodeling your kitchen is the most effective way not only to refresh its appearance, but also to make it welcoming, comfortable, warm, and cozy.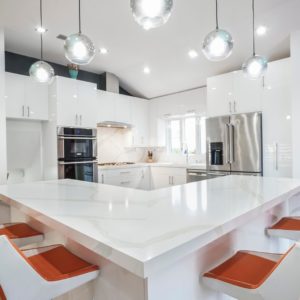 People tend to spend a considerable amount of time in their kitchens. Relaxing, eating, cooking, entertaining guests, and discussing various problems with family at dining table – this is just a small part of the things we ordinarily associate with the kitchen.
It goes without saying that kitchen in any home is one of the most frequently visited places.
It is well-known that kitchen look greatly affects our behavior and mood, while kitchen furniture arrangement greatly affects the comfort, convenience and speed of cooking.
When we are going to change something in our kitchen, we usually start thinking about renovation. However renovation is known to be an expensive, complicated, and time-consuming way.