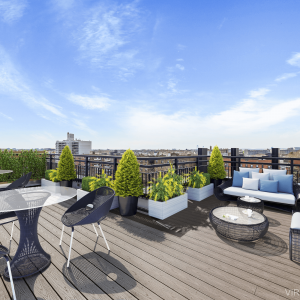 Actually, if you really do not care for whether your house or apartment is convenient, cozy and good-looking, a typical home project is something that meets your desires and needs perfectly.
But if you wish your home to make a strong impression on all the people around you, reflect your personality features, be efficient in terms of energy consumption and convenient for living, you really need an outstanding architect or even a team of great architects who may be able to completely satisfy all your wishes and turn your dream of your ideal home into reality.
There are currently just few companies in the city of New York that provide a high-end architectural service and Grandeur Hills Group is one of these leading companies. Our talented, highly skilled architects and designers with extensive experience in the development of various architectural projects are bound to create a home project that not only meets your wishes, but also enforces building codes and regulations, as well as is in full harmony with the local landscape.
Architectural projects are often associated by most usual people with design. If you cooperate with Grandeur Hills Group, you don't need to contact any other construction or design firm for the sake of just design services, since our construction company provides you with both high-quality architectural and design services. Therefore, the quality of work is getting better as your project is developed by the single professional team and at the same time all home project details are taken into account by the team.
Grandeur Hills Group has successfully developed a great number of architectural projects over the years, and the positive feedback from our customers confirms our loyalty, honesty and reliability.
You can find out additional information about the most interesting architectural projects, including projects successfully completed by Grandeur Hills Group on the pages of this website or from our company managers by contacting them by email or phone.