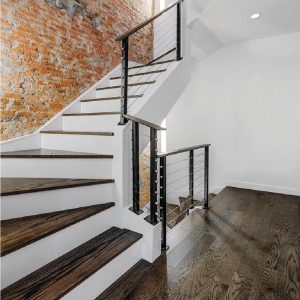 Do you manage a company and wish to increase its efficiency? You are a low-budget novice businessman, thinking about how to improve interior design for your establishment to be prosperous? Are you a successful businessman who needs an urgent qualitative renovation of the commercial premises you have just purchased?
Grandeur Hills Group is always at your service. We offer the widest range of high-quality services for corporate clients, including interior design, renovation, remodeling, as well as room furnishing.
Corporate Interior design
Taking clients in well-designed rooms is much more profitable for you, because in this case your clients are more disposed toward your company. Beautifully decorated walls and ceilings, stylish furniture and decorative elements are bound to make your corporate premises attractive for your visitors.
Corporate Renovation
Renovating your commercial premises is a great way to elevate the image of your company. You cannot afford to do business with corporate premises that do not completely or partly meet contemporary safety standards or just outdated. Grandeur Hills Group can help you solve this problem. Thanks to our highly skilled and qualified staff with extensive renovation experience you will get the renovated premises that are bound to satisfy your corporate needs in the shortest possible time.
Corporate Remodeling
A high-quality remodeling is the key to improving labor efficiency. Your employees should feel comfortable when working. A prestigious organization should have spacious rooms. Grandeur Hills Group knows how to make remodeling competently, taking into account all the details to increase your productivity.
Furnishing
Furniture plays an important role in any room, especially corporate premises, where every thing should work to the benefit of the organization. Grandeur Hills Group is ready to provide you with beautiful, long lasting and stylish furniture thanks to which your premises become attractive and the work of your employees – more effective.
Any business requires a deep understanding of many factors that affect the success of such an enterprise. Among these factors, the image of a firm is a key one, on the basis of which potential clients often evaluate the possibility of cooperation with the firm.
It is known that a high image and good reputation ensure the prosperity of the company. That is why all commercial companies strive to enhance their image by using various methods and approaches.
Today, changing the design of commercial premises, their renovation and remodeling, as well as a new construction is one of the most effective ways to increase not only the image of a company, but also high profits and work efficiency.
If your intuition, experience or real situation tells you, as a company manager, that it is time to change something in your business or maybe that your business requires radical changes, then you should act right now, and our company, Grandeur Hills Group headquartered in NYC, NY, can help you with this.
Grandeur Hills Group has been working in the New York City construction market for a long time. During this time, we have successfully completed hundreds of projects and rightfully earned a reputation as one of the leading construction firms in New York City and the surrounding area.
Old objects no longer meet the needs of your company? We will build you new ones, thanks to which you can expand your business and make it profitable.
The design of your commercial premises does not attract new visitors? Our professional designers can create a unique design for your company, due to which the number of your clients is bound to increase in the long run.
It is possible that your company does not need radical changes, but then the interior design of its premises, perhaps, needs a little updating? Perhaps you want to increase work efficiency by improving working conditions? Or maybe you are going to increase sales by changing the layout of industrial equipment.
Whether or not, the easiest way to solve this problem is to remodel your premises with the help of Grandeur Hills Group employees. You can also order a renovation of your premises, thanks to which you are certain to improve labor productivity, increase sales efficiency and enhance the image of your company.