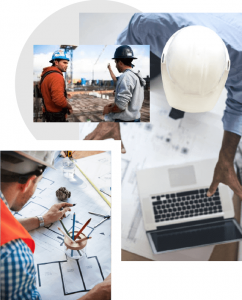 Many people dream of their own new home, but its construction is often associated with a number of not only technical problems that require relevant knowledge and extensive experience, but also legal ones. An ordinary person is most unlikely to solve all the construction problems without qualified assistance.
If you decide to build your own house, tackle the problem right now along with Grandeur Hills Group as your contractor, a construction company that provides a wide range of construction services throughout the United States, including a new construction service.
Why us?
The name of the company does not need advertising, because it is well known all over the United States. Over the years of its work, the company has earned an impeccable reputation as one of the most reliable and responsible construction companies thanks to the positive feedback from our clients, many regular clients and successfully completed works.
Advanced construction equipment and eco-friendly materials tested by time from manufacturers with which the company has been cooperating for many years allow us to speed up the construction process and make it more qualitative.
Our employees are another feature of the company. Most of our workers are highly qualified veterans with great experience in construction and renovation. We are proud to have the workers who always do their work responsibly and competently. This fact allows us to achieve excellent results in our work.
Any house is not only a foundation, walls and a roof, but also a beautiful interior of the rooms. Rely on our talented designers who can create a cozy and comfortable atmosphere inside your home. Do not hesitate to choose us as your contractor. We can make your dreams of a new home a reality.
You can get more information about us and the services we provide by browsing the pages of this website as well as contacting our managers by phone or email.